Nowpayments: The newest platform for seamless cryptocurrency payments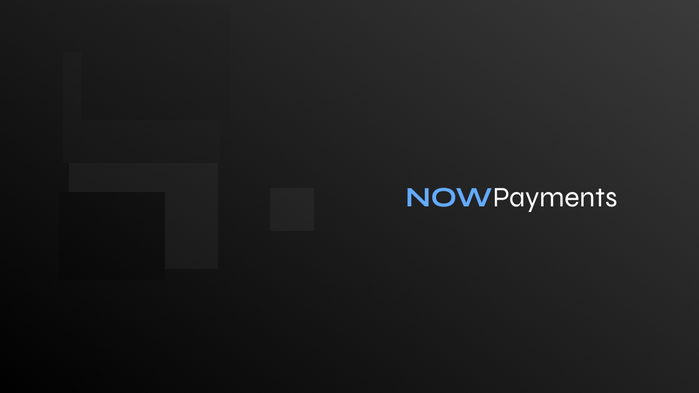 Introduction
The competition in software that pampers us and makes our lives easy is really tough. Today we can do most of our errands from our phones, which was unthinkable until recently. Even in this digital crypto age, there are degrees of comfort and ease. Before, you would need to use just one app for making online payments, one website for conversion, and one program for connecting your website to a payment service. In this article, we'll show you that there are examples of one app doing all this, as is the case with NowPayments, a crypto-payment service. This article will review what it is and what it features, explain the important functionality, look into customer satisfaction and analyze the good and possible bad sides.
What is Nowpayments?
Nowpayments is a service that provides a sort of gateway to accept cryptocurrency payments and donations on your website. What does this mean? A payment gateway authorizes online payments. The selling merchant provides it. It must also protect sensitive data such as credit card numbers, and ensure that the information shared between the merchant and the customer is safe. We could say it is an equivalent of a physical payment terminal.
Features of Nowpayments
Nowpayments supports over 60 coins, and the number is getting larger and larger. What really makes your life easy as a merchant is automatic conversion, which means you can choose any coin you like to receive payments in, while the customer can also choose any supported coin. The transaction completes instantly with no hassle or time wasted. You can create crypto invoices for your customers, with additional support for fiat currency. This means that they can pay you in fiat and you receive crypto. Tracking your payments is also very simple and practical, because it features instant payment notifications.
There are also additional tools like buttons, widgets and plugins for platforms such as WooCommerce, Opencart and others. Moreover, there is non-stop online support with a chat and email combination, and the response times are great. Lastly, Nowpayments is also non-custodial, which means that no third party will ever be in possession of your private crypto keys.
Adding a Nowpayments button to your website
To get your website to accept payments, follow these simple steps. Visit this address and register your email along with your company name. After the account is confirmed and you are logged in, go to your dashboard page. Then, click on 'Store settings' on the left menu. Choose Bitcoin or any desired coin in your outcome wallet section, and enter your coin address. Save your changes.
Then, create an API key. This is a code used for gateway for all your payments with Nowpayments. Write it down because this is your security authentication, and you can only see it once. The next step is to visit nowpayments.io, and from the top menu select our products > accept donations. Select the "Generate buttons" option, paste your API key here, and a code should appear. Just copy this HTML code into your website editor and you are all set. If you did everything correctly, a "Donate with Nowpayments" button should appear on your website.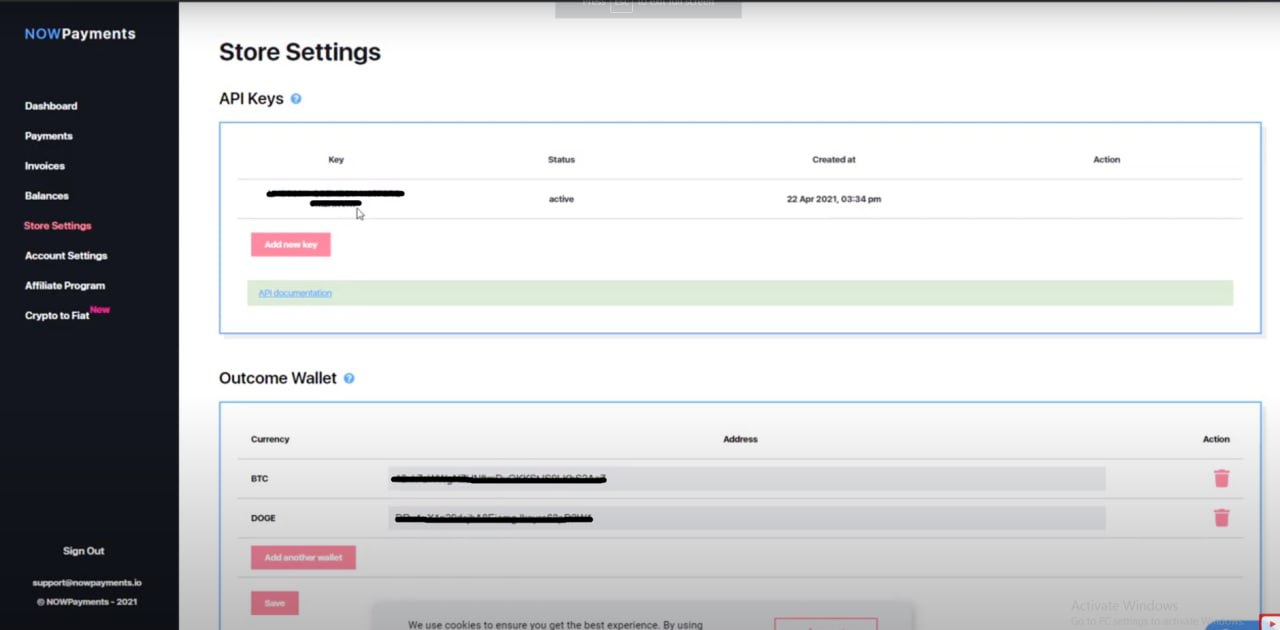 Creating an invoice
To create an invoice, go to your dashboard/invoices. Think of a name and ID number for the order, and also enter your desired receiving currency, as well as your charging price. You can see an example of a created invoice in the picture below, and from here you can share the generated link or a QR code with your client.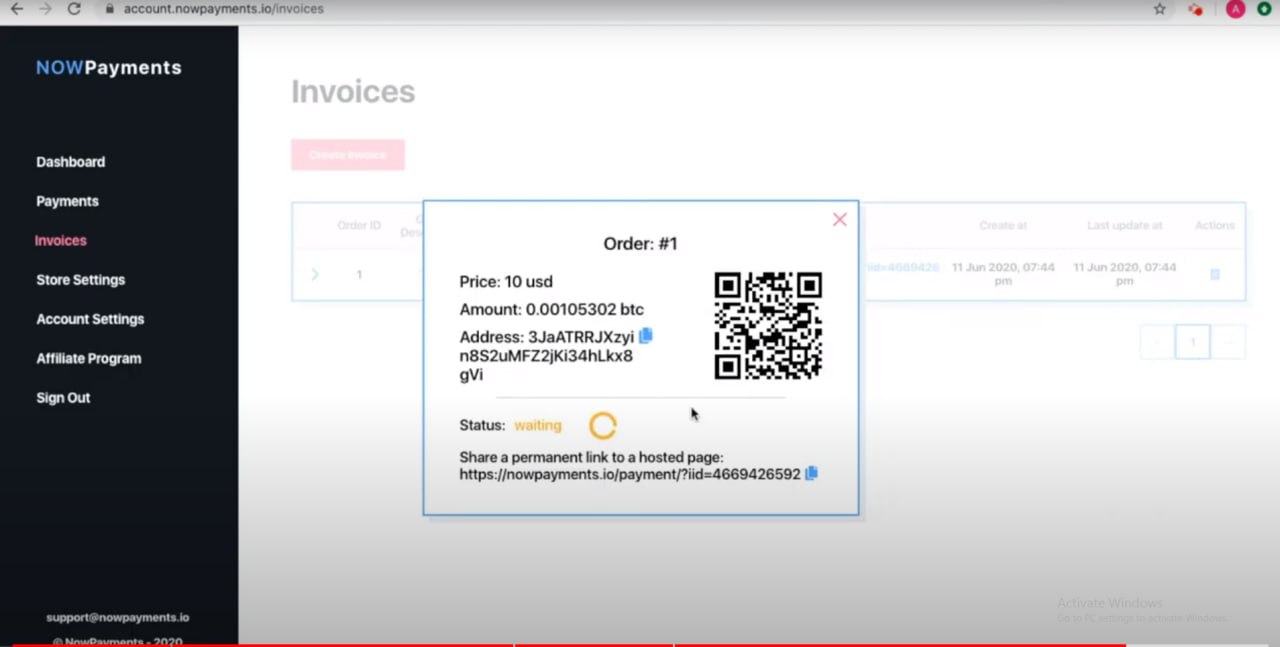 Safety and customer satisfaction
According to different independent reviewers (TrustPilot, G2, Cryptovisser, Cryptovantage etc.), the safety of all sensitive information is uncompromised, and all the transactions are proven to be safe. Nowpayments has a Trustpilot rating of 4.3/5, considered relatively high among similar services. The users predominantly report they are satisfied with the application quality. The things they point out as great are fast integrations of Nowpayments into their websites and ease of use. Most of them never run into any issues with the application, and when they do, they usually speak well of the support team. The problems reported are usually minor and are either caused by user inexperience or minor details that the support team probably deals with shortly after.
On the other hand, there were some not-so-minor cases of customers' dissatisfaction with the app. Paying 50% or larger fees, or getting error messages whenever they try to make a transaction, is all on them. Some also complain that the support team answers slowly, but fortunately, such incidents come in small percentages and are not common with Nowpayments.
To minimize the possibility of having a bad experience with the app due to your own lack of experience, you need to keep up with the times in the crypto world. Decentralized currency is evolving and there are more and more coins coming out that should revolutionize the old DeFi. The best way to learn about new coins is reviews like this one: DeFi 2.0 projects.
Advantages of Using NowPayments
The biggest advantage is of course the variety of options it provides. Its number of supported currencies proves the universality, flexibility, and ease of access for users. The number of different supported plugins broadens the outreach and flexibility of NowPayments even more. Furthermore, the transaction fees are fixed at 0.5% and transparent. The feature that carries the most value in flexibility is the ability to convert currencies automatically, and that includes fiat currency. Another advantage is the non-custodial nature of the service. This means that all payments go directly to your private wallet right away, which only you can access, and without anyone else controlling your money. Finally, NowPayments has a mostly active support team, and a relatively high user satisfaction rating based on different reviews.
Conclusion
The universality and simplicity of Nowpayments form one of the strongest reasons why most companies should choose it. The transactions are based on the API system; by generating API keys you can set everything in no time, with maximum data security guaranteed. We conclude that the advantages suppress the possible drawbacks. Nowpayments is a very helpful tool for a range of different payment needs, and the Nowpayments button is one of the most practical widgets on the market.